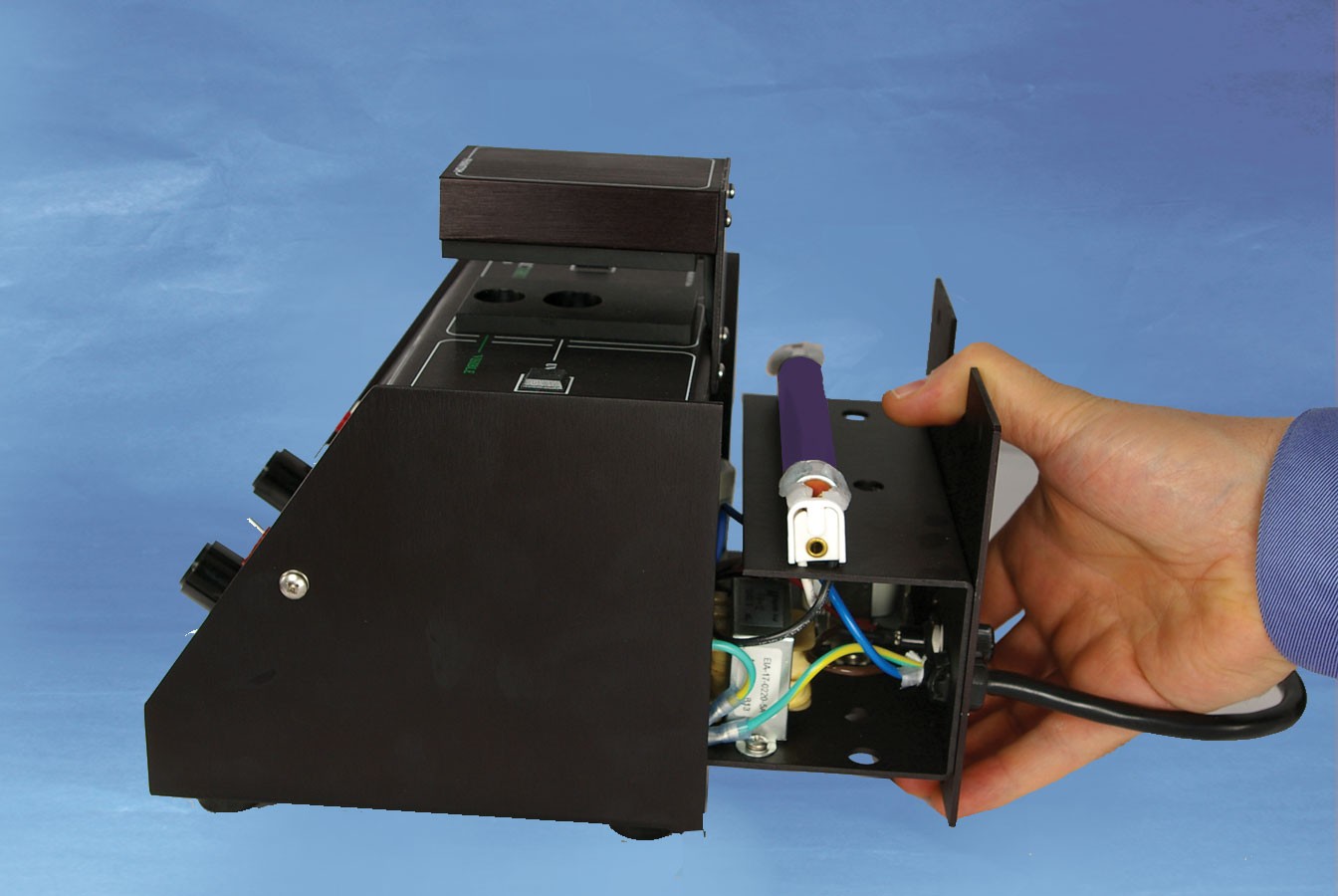 Phantom® Digital UV Visible Transmission Meter Model Spectrum 700VU
A UV/visible light meter which measures the average percentage of ultraviolet rays and visible light transmitted through an optical lens. It's capability extends over the ultraviolet spectrum from 320 to 400 nanometers (nm), and over the visible spectrum from 400 to 700 nm. Light transmission through lenses can be checked without removing lenses from the frame. The meter is also useful in demonstrating photochromic lenses.
Measures % of UV and Visible light transmission with a flip of a switch

Digital display shows amount of transmission

ETL approved . Easy access to user replaceable parts

Appealing look in office or lab.

Made in the USA!
Packaging & Shipping
The Phantom Digital UV Transmission Meter, item #E420 is packaged in a 10 x 10 x 10in. (25.4 x 25.4 x 25.4cm) craft box. Shipping weight: 6 lbs. (2.72kg).
Looking for something not listed here? Call 800.749.8427 We can help!