Pre-Owned Ophthalmic Values!
ZEISS OPMI 6-SFR Microscope
Very nice Zeiss OPMI 6-SFR mounted on a Universal S3 stand. Currently in use at Ophthalmology clinic. Great condition and ready for use. Please call or email for more info or additional photos. Can be ready for shipment quickly.

OPMI 6-SFR

Excellent used condition

Foot Pedal with Zoom and Focus
Universal S3 Base
Auto Centering Feature

Please call for a great price!
Nidek/Marco ARK 10000 OPD Scan II
Very nice instrument was fully upgraded to OPD Scan 2 and includes a brand new joystick.
The NIDEK OPD-Scan II provides information on corneal topography, wavefront, autorefraction, keratometry and pupillometry in one unit, utilizing state-of-the-art imaging and analysis technology developed specifically to measure normal to highly aberrated eyes. The system offers a variety of data maps to provide information on the total refractive error, wavefront, corneal shape, internal aberrations and visual quality of the eye, allowing highly accurate and reliable information for optic diagnostics.
Sold…Please contact us for other options.
VC1701L DIGITAL ACUITY SYSTEM-PRE-OWNED!
VC1701L Digital Acuity System-Pre-Owned!
Faster and easier exams! No other upgrade gives patients a better impression that your instrumentation is up to date like a well executed digital acuity system. This system will replace existing old fashioned bulb type chart projectors currently in use. No more emergency Bulb orders! No more grainy or out of focus charts! You will love this instrument! This is our most often requested upgrade!
Features include:
Large 17" High Resolution LCD Screen w/LED Backlight,

Linux Based resident software-Very Stable!

Chart size/distance easily user adjustable

Use existing mirror system or set up as direct view

Chart types: E, C, Letter, Number and Children Symbols

Test Types: Snellen, ETDRS, LogMar, Schober, 5-Grade, Worth 4 Dot, Cross Grid, Coincidence, Stereo, Astigmatism, Fixation Point , Ishihara Color, Cross Cylinder Red/Green Panel, Red Green Balance, Contrast Sensitivity

Mask types: Single Character, Horizontal Line, Vertical Line ( Speeds up testing)

Black on White, White on Black

Mirror Icon, Screen Saver, Randomization available

Full feature Remote Control (2 AAA Batteries included)

Ability to play users Video and Audio for patient education and entertainment!

Update software or add your own user content via SD media!

19.25" wide x 17.25" high x 1.75" thin, 4.5 lbs. unit weight

110V-230V AC . 50/60 hz (External power supply is easily replaceable)

CE, FDA and ISO quality approved

Very easy install, everything needed is included! Wall mount bracket, hardware and comprehensive instructions including toll free technical support!

New List Price $2495

Used units $1250 with 90 day warranty!

30 Day satisfaction guarantee!
This is a great deal and limited to just a few units in stock now!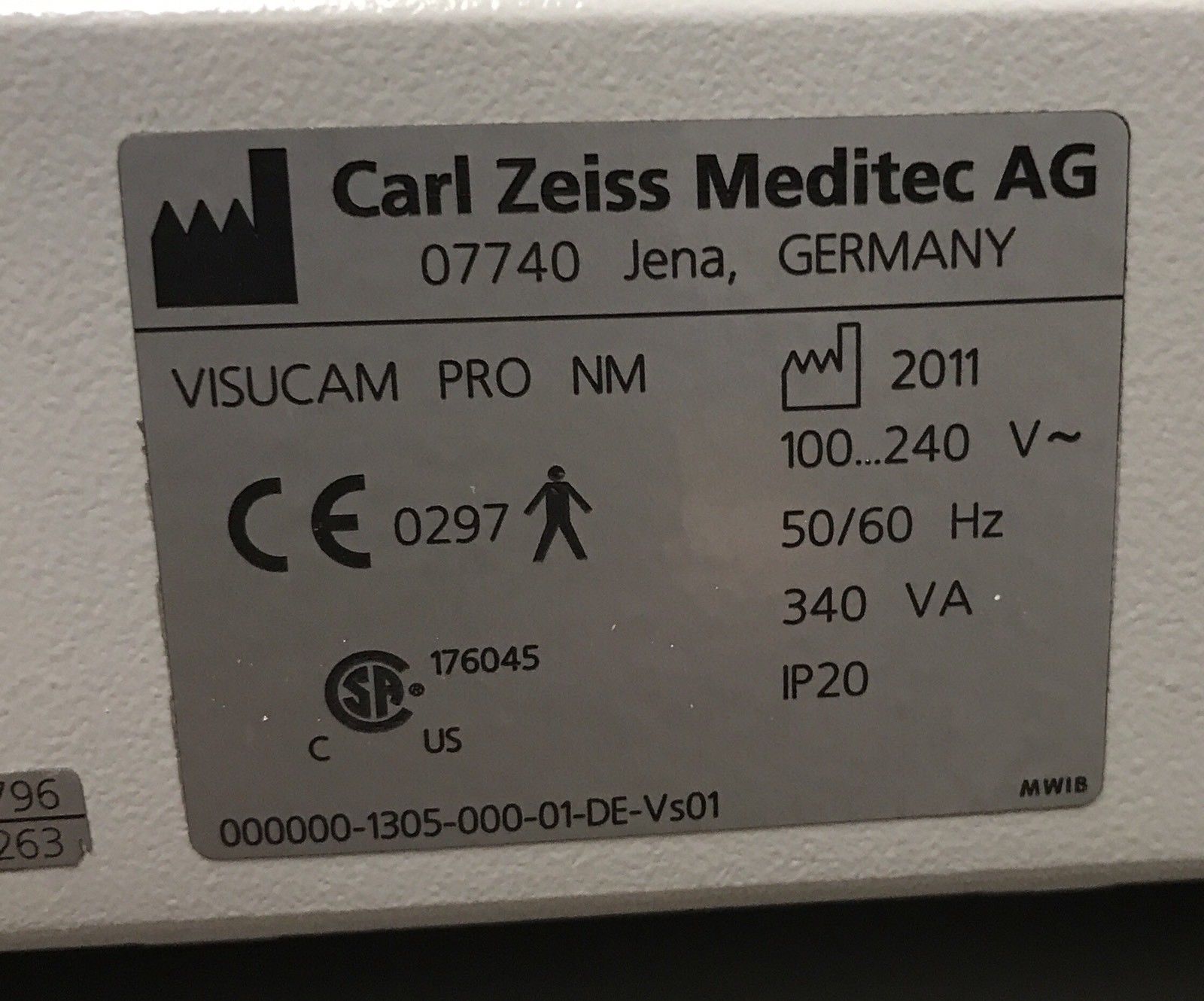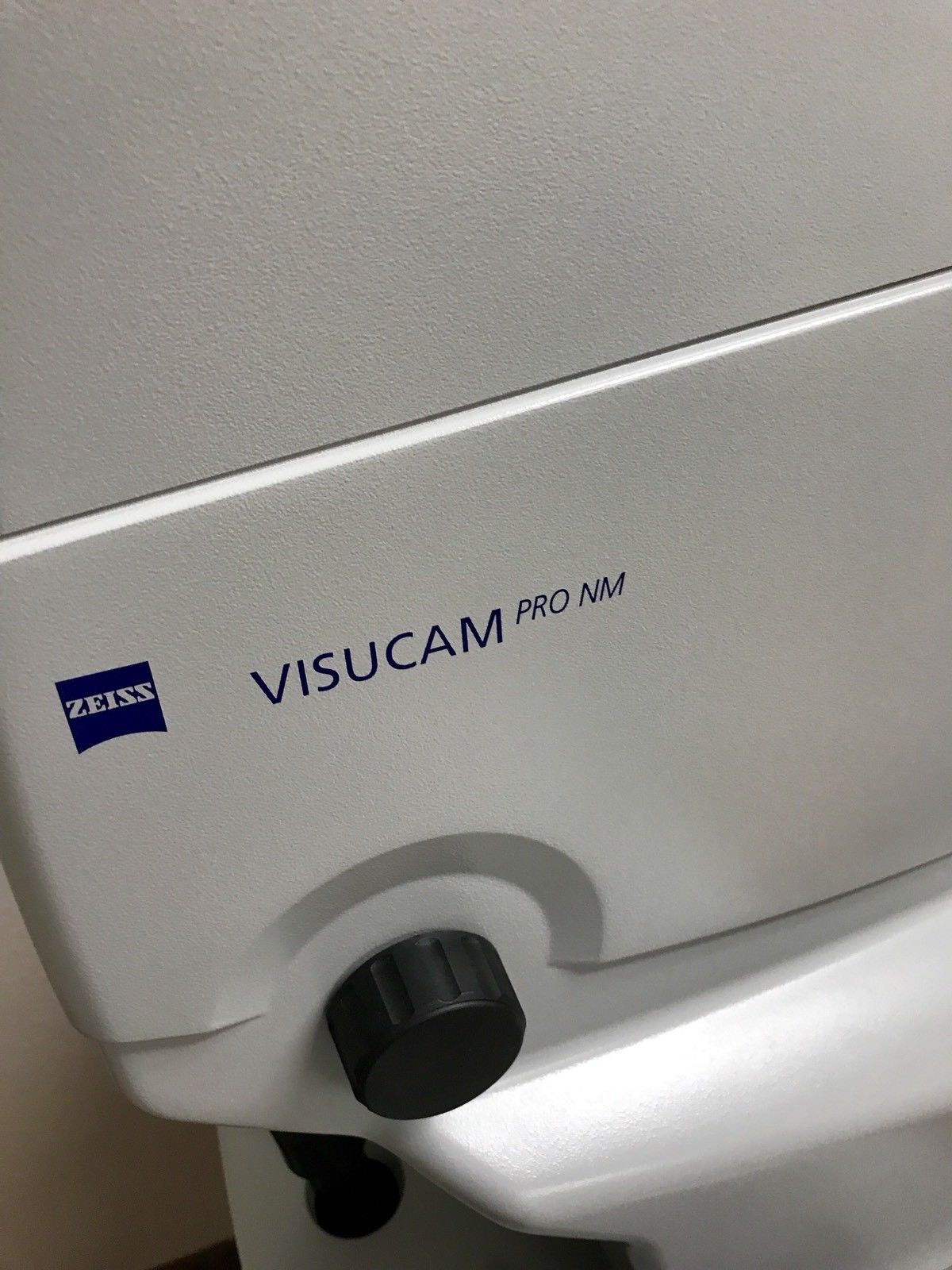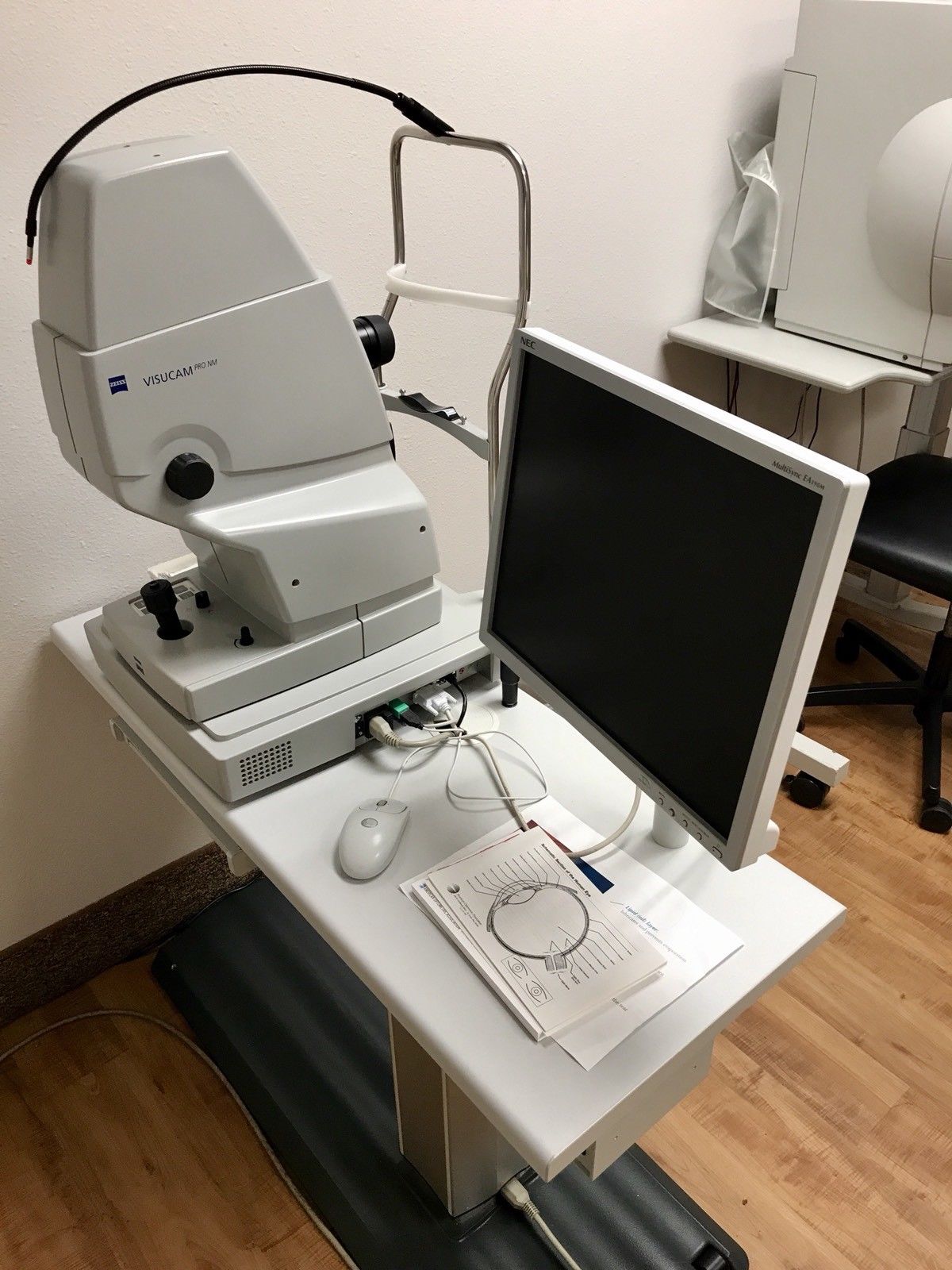 Zeiss Visucam Pro NM
More than a typical non-mydriatic camera
VISUCAM®PRO NM feature legendary ZEISS optics and non-mydriatic color fundus photography enabling you to photograph through pupils as small as 3.3mm. Superior patient comfort, more efficient workflow and improved eye care: The advantages of the VISUCAMPRO NM from ZEISS are obvious. The high-quality system provides the basis for detailed diagnoses of typical eye diseases like diabetic retinopathy, glaucoma and AMD in a single workstation.
Good Preowned Unit!
Sold…Please contact us for other options.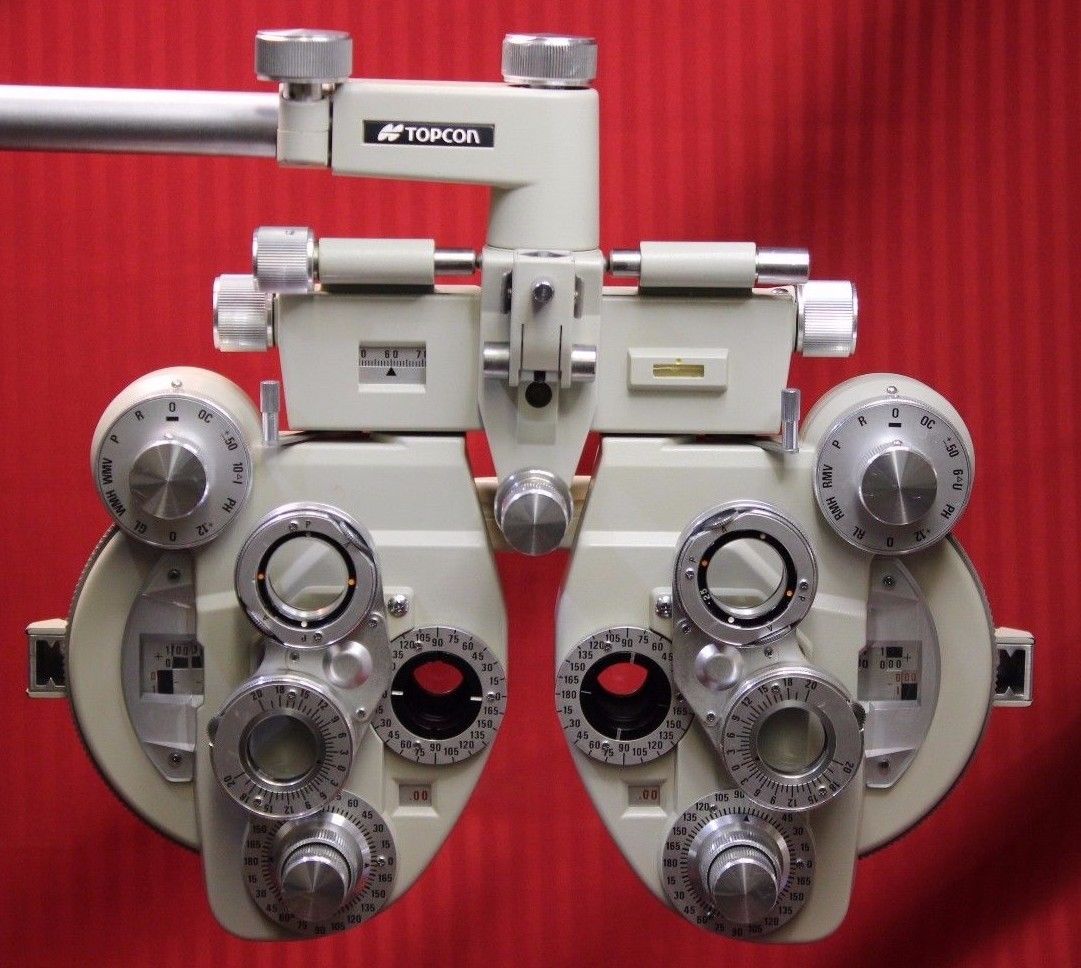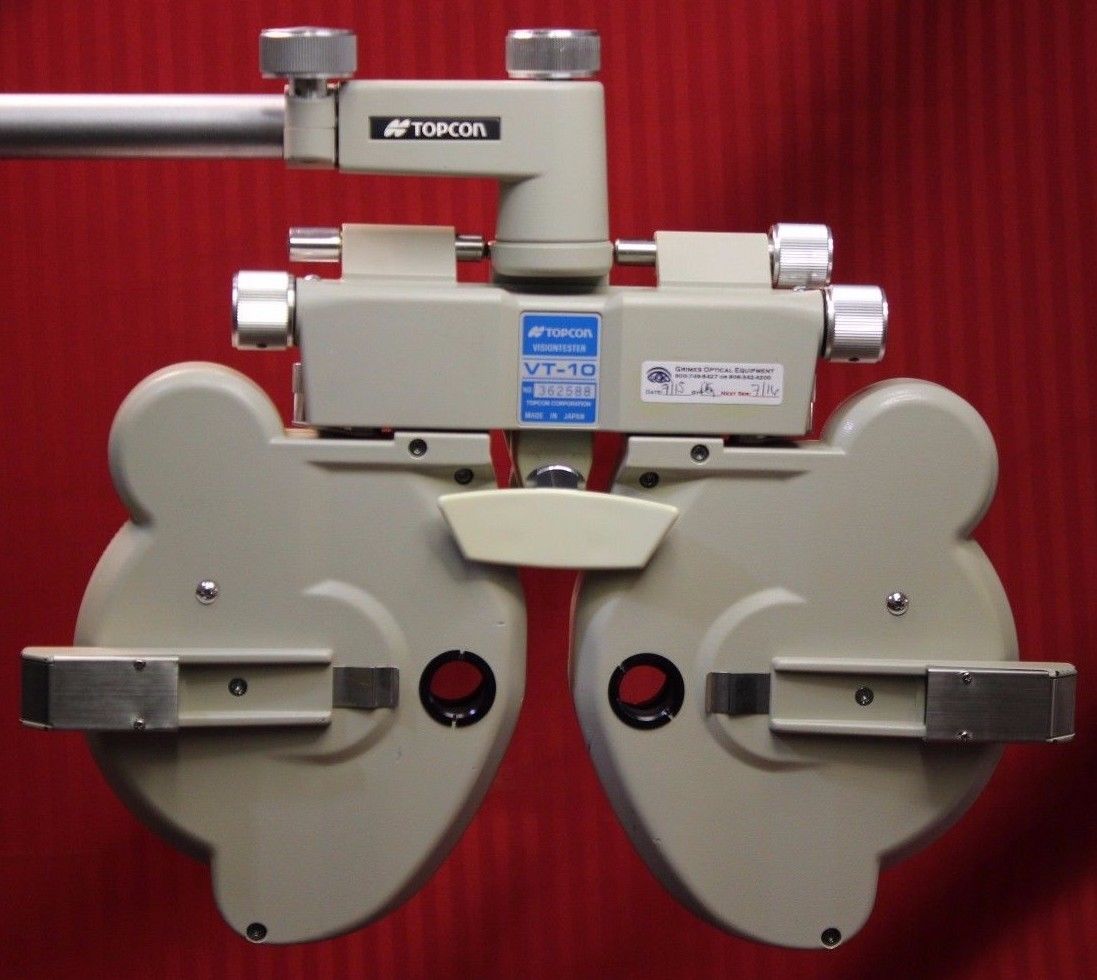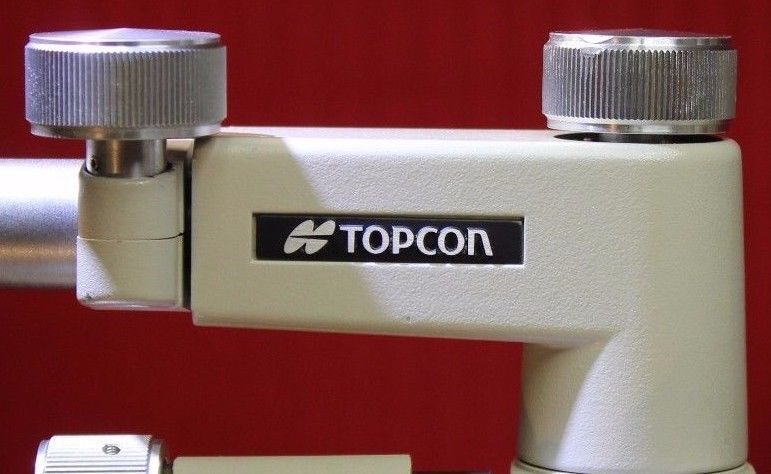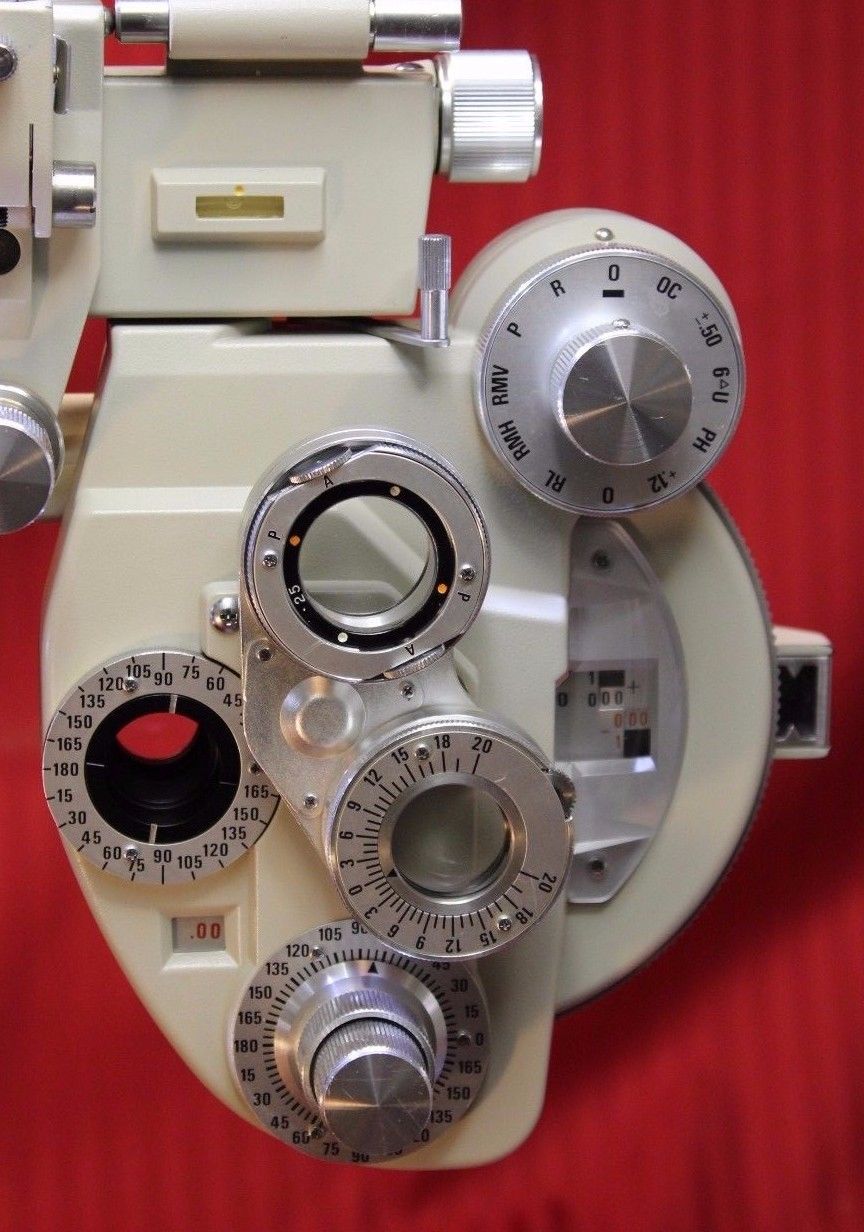 Topcon VT-10 Refractor Phoropter, Light Grey color, Minus Cylinders- Special!!!
Special LOW Price!!! One unit only!
Topcon VT-10 Vision Tester- Reconditioned
Minus Cylinders
complete with reading rod, near point reading card, and a new dust cover.
Professionally cleaned and ready for use!
Light Grey Color.
Compare to $4806.00 for a new instrument...this is a great deal!
30 Day Satisfaction Guarantee!
Call for availability.
Humphrey Matrix® 800 for early visual field loss detection
Connects to office networks, EHRs and FORUM®.

Frequency Doubling Technology – detects damage to the M-cells, a subset of ganglion cells.

Large, age-related normative database.

Fast and easy to use –no darkened room required.

No trial lenses or eye patches required.

Fits in any practice –compact and portable.

Offers reports similar to those of the Humphrey HFA, the World Standard of Care.
Comes with keyboard/mouse-pad combo, HP Printer, users instructions manual and cover. Optics are very clear and technician screen has no dead pixels or damage. Very good condition!
SOLD- Please call to check current availability!
Zeiss Humphrey 715 Matrix Perimeter Visual Field Analyzer Features:

• Excellent for characterizing Visual Field status and providing a basic glaucoma management platform
• Threshold and screening tests for comprehensive care
• Patient management software including Glaucoma Asymmetry Test and serial field overview for comprehensive exam results
• Clinical validation from numerous studies documenting the Humphrey Matrix's diagnostic performance
• Easy and intuitive operation for users of any ability
Comes with the following items:

- Keyboard Tray
- Keyboard/Mouse
- User's Manual
- Dust Cover
- Patient Response Button
Size12" W x 22" D x 17" H
Weight30 lbs
Amperage4 A
Frequency (Hz)50-60Hz
Power Supply Voltage115 VAC
200 W Max
Recent trade! Very good condition!
SOLD- Please call to check current availability!
Many more Pre-Owned Values are available.
Please give us a call.
800-749-8427